Zhen Chi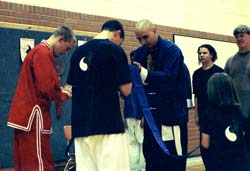 I have been trained in many variations of energetic healing.
My personal style requires a balance of exercise, mental focus, and a little bit of my chi energy for guidance.
This manner of healing someone only works if they are able to follow my instructions. If the patient is a student of mine, my instructions will be easy to follow.